Multiple people dead, dozens injured in massive pile-up on Texas highway
By Amanda Woods and Natalie Musumeci
February 11, 2021 | 11:34am | Updated

Baby and pup have a barkin' good time playing with robotic dog
Video Player is loading.
Play Video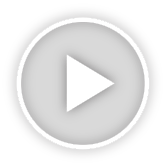 UP NEXT:

Six people were killed and dozens more injured Thursday in a massive pile-up that involved more than 100 vehicles on an icy Texas highway, authorities said.
The crash, which involved cars and 18-wheeler trucks, happened at around 6 a.m. along frigid Interstate 35 in Fort Worth, initially leaving multiple drivers trapped in their vehicles as first responders raced to the scene, officials said.
"The scene we saw today is one really unlike one probably any of us have ever seen and one we pray to God we will never see again," Fort Worth Police Deputy Chief Neil Noakes told reporters at a late afternoon press briefing.
"It appears at this point in the investigation that ice [on the road] was a factor" in the cause of the crash, Noakes explained.
Thirty-six people, several with critical injuries, were rushed to local hospitals from the scene, said Matt Zavadsky, a spokesman for MedStar, which provides the ambulance service for the area.
Several people had to be extricated from their mangled cars by firefighters, according to Fort Worth Fire Chief Jim Davis.
Officials later determined that 65 people received medical care at regional hospitals as a result of the wreck.
Three police officers who were on their way to work were injured in the crash, while another officer was hurt while working the scene, said Noakes, noting that none of the wounds were serious.
The crash involved 18-wheelers and more than 100 vehicles.
Forth Worth Fire Department
Zavadsky said that the toll of those injured is expected to climb.
The pile-up prompted a massive police, fire and ambulance response.
Photos of the crash scene showed dozens of semi-trailers, trucks and cars smashed and tangled along the highway.
"It was dark. It was freezing cold. It was raining and freezing," Zavadsky said in describing the conditions of when the crash occurred.
"There are several first responders who are probably a little sore right now because they actually fell on scene" due to the ice on the road, he said.
Freezing rain and sleet from Winter Storm Shirley had fallen in the area overnight.
The storm posed hazardous road conditions for commuters from Texas to Tennessee and into the mid-Atlantic.
Authorities in Arlington, Texas said Thursday morning that police had responded to 82 crashes mostly on bridges and overpasses on major freeways since 10 p.m. the night before.
The weather conditions also likely caused a 26-car pile-up on State Highway 45 in Austin, Texas Thursday morning, officials said.