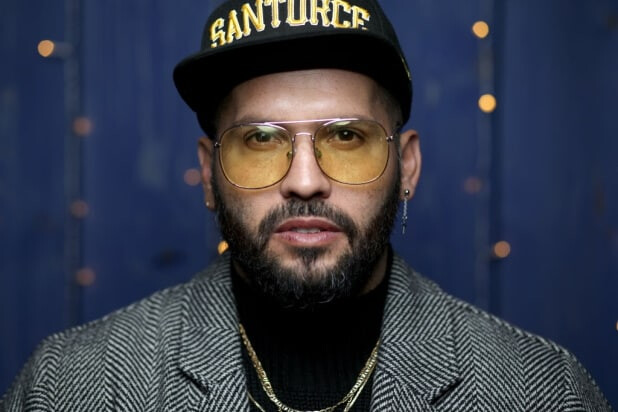 While DC has had Latino characters in its movie universe, (Jay Hernandez as El Diablo in "Suicide Squad," and Rosie Perez as Renee Montoya in "Birds of Prey"), and cast Latina Sasha Calle to play Supergirl, this will be the first stand-alone title to feature a Latino lead.
According to the MPAA, in 2017, Hispanic/Latino audiences had the highest per-capita attendance at the movies, going to the movie an average of 4.5 times a year. Latinos make up 18 percent of the population, and they buy 24 percent of the movie tickets sold in the United States. It is also worth noting, superhero movies tend to draw the most diverse audiences as Latinos made up 22 percent of the audience for "Wonder Woman" and 21 percent of the audience for "Spider-Man: Homecoming."
A native of Puerto Rico, Soto discovered soccer and boxing at an early age, which inspired his first film "El Pugil," a homage to the kids he had grown up with and the power of sports in economically repressed communities. Angel pursued his interest in art, studying architecture and eventually documentary filmmaking and writing. He began his career in entertainment as a TV producer and later focused on Art Direction at a local advertising agency.
He made his feature directorial debut with "La Granja" (The Farm) which sheds a thought provoking light on the tough realities facing the people of Puerto Rico. He went on to create several groundbreaking narrative VR pieces such as "Dinner Party" and "Bashir's Dream" which have premiered to critical success at festivals. More recently, Angel directed the Award Winning Sundance 2020 darling "Charm City Kings," which is now streaming on HBO Max. He's in development on several features set up at various studios, as well as a TV series.